Keeping History Alive – Coming Events:
The Association supports events at the sites, and through its contacts with other local historic groups also supports multi-site events and programs that contribute to the understanding of the sites in the larger context of the history of their period.
---
Fall Concert at the Old Dutch Parsonage: Celebrating the Harvest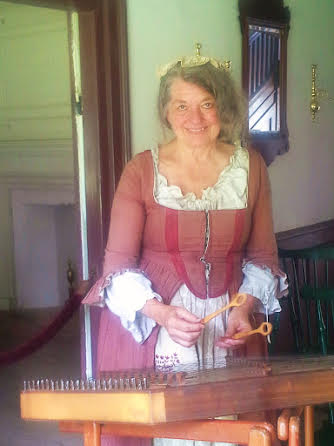 Join balladeer Linda Russell as she sings songs of harvest-time. Playing the hammered and mountain dulcimers, penny whistle and guitar, Linda sings and plays ballads, love songs, dance tunes, and working songs written in early America and brought over from the Old World.
Saturday, September 30, 2017
1:30 pm
Old Dutch Parsonage
71 Somerset Street
Somerville, NJ 08876
$10 per-person suggested donation to attend this program.
Advance registration recommended. Call 908-725-1015 or email whouse3@verizon.net to register. Please register early, as seating is limited.

---
The Wallace House and Old Dutch Parsonage Association
P.O. Box 225, Somerville, New Jersey 08876